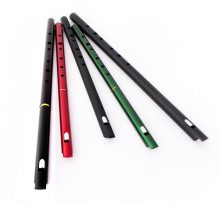 Whistles, Bodhrans & Practice Chanters
We are a McCallum stockist, with a range of practice chanters and bagpipe accessories. We have a large selection of whistles, by all the main makers, such as Chieftain, MK, Tony Dixon, Feadog and Shaw. Waltons is the main brand of bodhran we stock. They offer standard or tuneable bodhrans, along with a variety of sizes, from 12″.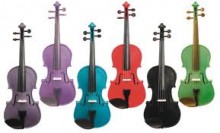 Digital Pianos And Keyboards
The Roland Piano has become one of the company's flagship instruments, cementing them as world leaders in the design, manufacture and distribution of musical instruments. Under their slogan 'inspire the enjoyment of creativity' Roland have become synonymous with their impressive range of digital and electric pianos. Roland pianos, in particular, are a favourite amongst professional performers. Renowned for their supreme sound, revolutionary technology, and usability, Roland digital pianos are sure to remain a favourite amongst musicians. The Music Shop is delighted to offer this quality brand in our store. We also stock the Casio range of Digital Pianos and Keyboards. They offer superb value for money. Not only do we give a FREE power supply with every keyboard, plus they also come with 2 years warranty.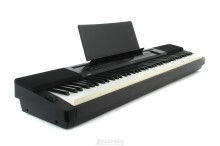 Strings
Violins are one of the most popular instruments we sell, and they come in many sizes and colours. The two main student brands we stock are Stentor and Primavera. We also stock other violins, and all the accessories, including bows and cases. Although we don't stock violas, cellos or double basses, they are able to be ordered. Also, all our stringed intruments are checked over by our in store intrument technician. Other stringed intruments we stock include mandolins, lap steels, bouzoukis, mandolas,banjos and ukuleles.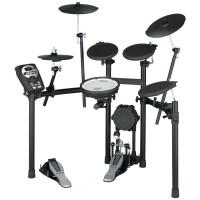 Drums & Percussion
Our main focus is drum accessories, by well known names, such as, Remo, Pearl,Promark, Vic Firth, Zildjian and Evans. However, we also stock entry level drum kits, starting with 3 & 5 piece junior kits, ranging up to the full size acoustic and electronic kits. Electronic drum kits, are a great alternative to the acoustic kit, as they take up less room and you can control the volume. We stock electronic kits by Alesis, including the DM Lite, which sells for £229. Our percussion section consists of anything from triangles and tambourines, to djembes and bongos.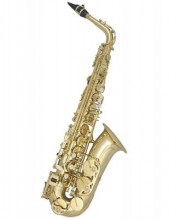 Brass And Woodwind
We stock a small range of brass and woodwind, including flutes, saxophones, clarinets and trumpets. Brands including Trevor James and Artemis, mainly catering for the beginner. Also, DON'T FORGET… We offer trade-ins and buy unwanted instruments for cash. Just contact us and we'll give you a price on the gear you want to trade-in or sell, Tel 01463 233374 or email sales@themusicshopinverness.co.uk