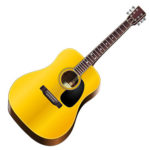 We stock a wide range of acoustic guitars by many of the leading makers, including Martin, Sigma and Faith. We have guitars to suit the beginner and the professional. With the help and advice of our staff, who have many years experience, we will be able to find the guitar which is best for you.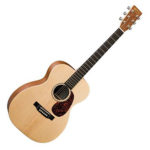 The electro acoustic is a popular choice for the singer songwriter, and comes in a variety of shapes and colours. Once again we have a large range of these guitars, suitable for all players.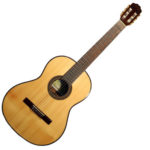 The classical guitar is popular with children, as it's easier to play, given the guitars have nylon strings. We stock different sizes of classicals to suit all ages, and abilities.
Also, DON'T FORGET…
We offer trade-ins and buy unwanted instruments for cash. Just contact us and we'll give you a price on the gear you want to trade-in or sell, Tel 01463 233374 or email sales@musicshopinverness.co.uk
If you can't find what you're looking for or need a little help getting what you need to get your sound just the way you want it call one of our guys on 01463 233374 or email us on sales@musicshopinverness.co.uk and we'll help you dig out that something special and help you nail 'your sound'.